(2021 Henan Tour) Refined Puree Fresh Beer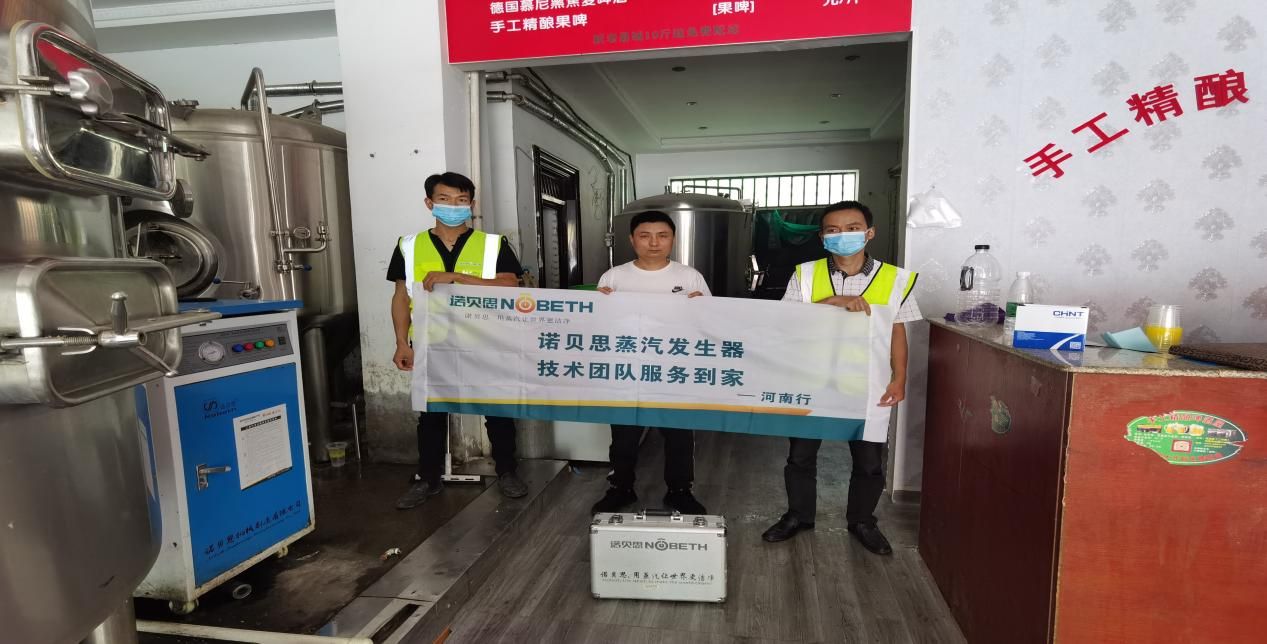 Machine model: NBS-CH36 (purchased in January 2016)
Number of units: 1
Uses: heating and cooking beer raw material water and malt
Plan: The steam generated by the 36kw electric steam generator heats 1 ton of water and malt in the stainless steel tank, and cooks it after 3-4 hours. The machine is mainly used in summer, once every 2-3 days.
Client feedback:
There is nothing wrong with the machine, except that an AC contactor has been replaced. After 5 years of use, the steam is still enough.
On-site problems and solutions:
1. The glass tube of the water level gauge has a lot of scale and has been replaced.
2. Remind that the safety valve and pressure gauge must be calibrated once a year to ensure safety.
3. With pressure to discharge sewage after each use.
(2019 Guangdong Trip) Zhuhai Jiadun Wine Co., Ltd., Guangdong Province
Address: No.369, Longjing Road, Jing'an Town, Doumen District, Zhuhai City, Guangdong Province
Machine model: AH72KW
Number of sets: 3
Uses: brewing ginger wine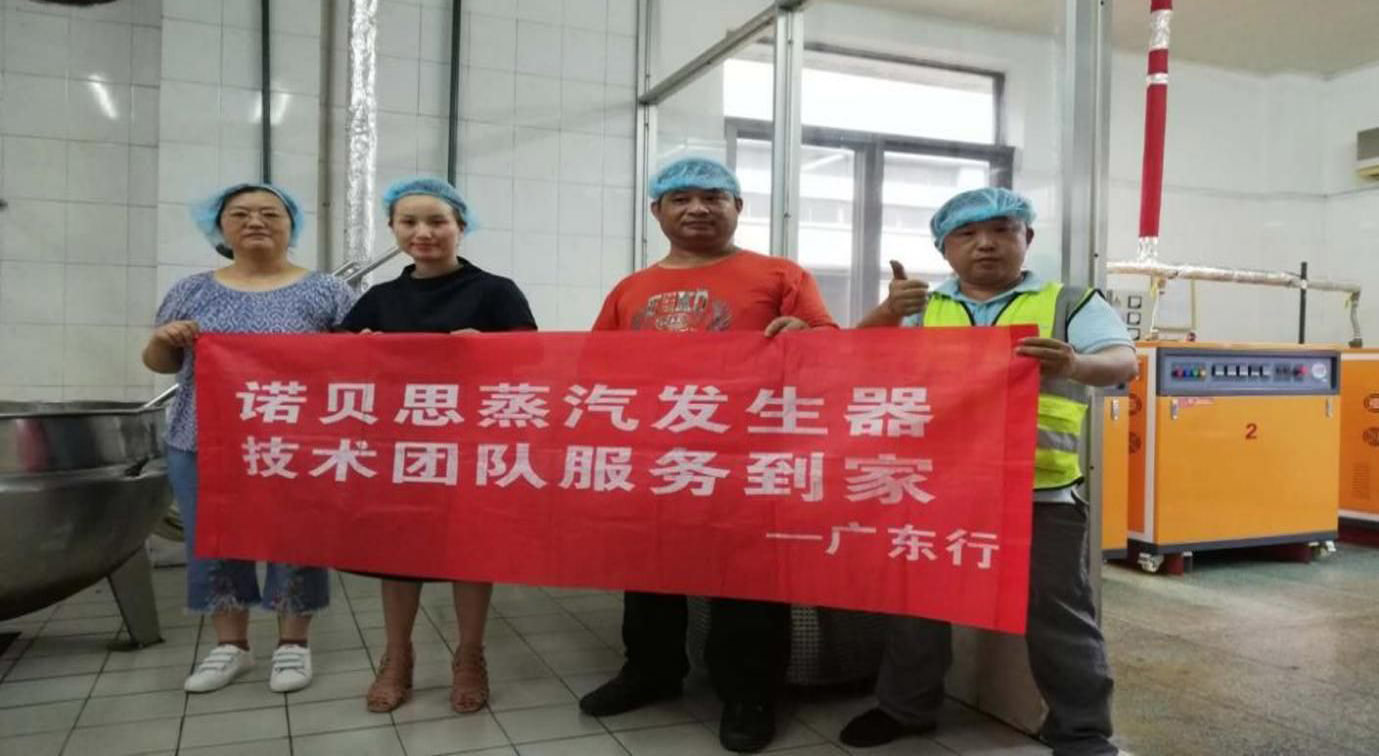 Solution:The steam generator is mainly used with a 500L and a 400L sandwich pot and a cooking pot. A sandwich pot is filled with water and crushed ginger materials. It can be boiled for 30 minutes with a 72KW equipment, and then the water is boiled. Pour out and add water to boil again, repeat three times.
Customer Feedback: The machine is easy to operate and the effect is good; but the sound of the water pump is a bit loud when it is working.
Solve the problem: The three equipments have been overhauled and are running well. One equipment temperature controller shows that there is a problem with the data. It is recommended to replace it with a new one.